Latest Event Updates
Dragon Blood : A Heartblaze Novel ( Tylers Saga #1)
Blurb from Goodreads:
From author Shay Roberts comes the first book of Tyler's Saga, a fiery dragon novel set in the popular Heartblaze world.
Strap yourself in for a nonstop roller-coaster ride filled with gripping combat, steamy romance, time travel, and of course, dragon shifters!
"My name is Tyler. I'm a relic hunter searching for dragon bones in the heart of Africa. The mission takes a shocking turn when I hook up with a freaky dragon worshipper. I get chased by hyenas with an ass fixation and captured by topless local women wielding AK-47s. Don't laugh, it could happen to anyone."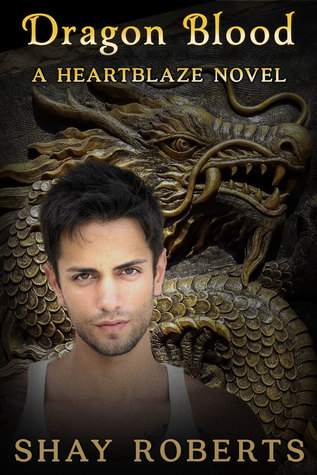 Gwessies Review: *****5
Received in return for an honest review naughtiness 3*

As always brilliant book, utterly adore Tyler and completely and was as always captivated by the story as it unfolds.

As always I will not give spoilers though I will say there is adventure a full roller coaster of emotion to grip you and wish you were there in a world where the present can be anywhere in time.

As always thank you Shay for sharing your wonderful storytelling with the world.
Extra info:
Shay writes the Heartblaze world featuring many varieties of Paranormal/supernatural world I first met Shays books through Instafreebie he does had a fb page please drop by and see or even his website and visit. the First book I read Heartblaze 1 Vampire Soul.
They are available and please check them out on good reads I have reviewed those also and they are up on my Goodreads Profile link is in the welcome under the first post, I highly recommend Shays books to all who love Supernatural and yes shifters are involved too as well as witches and Fae in earlier Heartblaze so do check them out I will say he typically writes in threes there will usually be 3 books to each main character story. I don't know id this will be the same for Tyler but I hope so, also you do see characters appear in each others Novels they intertwine being in the same Heartblaze world at times.